We've made adaptations to our CURVE neck rest design for people with special needs. Here's Jeff's handcycle.
We've done one-off custom mounts for unique trike applications including TerraTrike, KMX and ActionBent.
This is the very first CURVE neck rest. It was our first custom design and it wrapped almost half-way around the rider's neck. It was designed to cushion the rider's neck and also to give it side-to-side stability as he rode. It was big and it was fairly heavy. The holes in the bottom of the mounting brackets were to counter the neck rest's weight and keep it from tipping forward.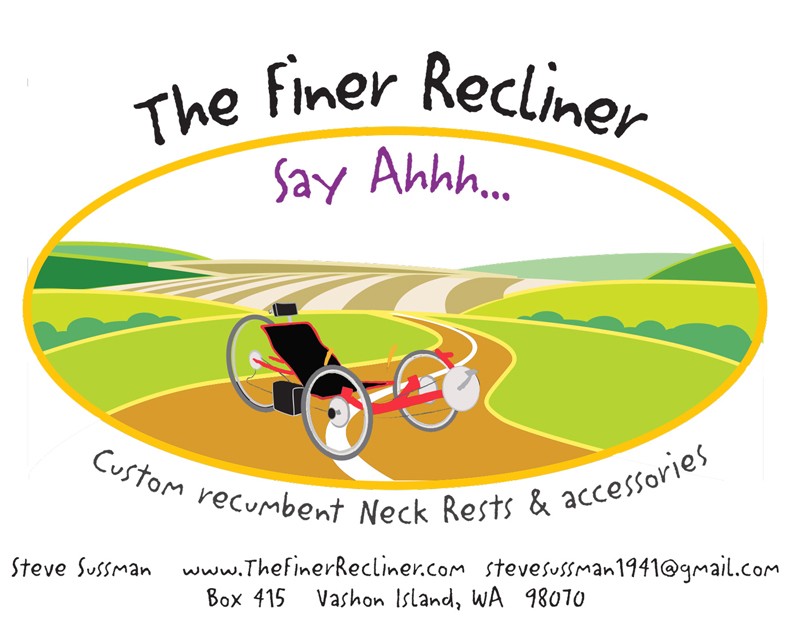 custom fabrications

Ask about your special application.